COLUMBUS — Ohio State started the final month of the regular season with an easy win over a struggling Maryland team, and the Buckeyes domination should continue this week with a road trip to hapless Rutgers. As Ohio State prepares to hit the road and presumably demolish Rutgers, the latest game poster from our Creative Director Sam Silverman is here.
This week's poster features Ohio State's Silver Bullet defense piercing the Scarlet Knights' sword. Rutgers has rarely found success against the Buckeyes defense since joining the Big Ten. The poster also sticks with the season-long movie theme.
As the Buckeyes continue their November stretch with a virtual off week against Rutgers and Lettermen Row continues to supply premium content covering all aspects of the program, we hope Silverman's poster will remain a staple of the game-week experience for readers and fans everywhere.
Enjoy!
Ohio State game day poster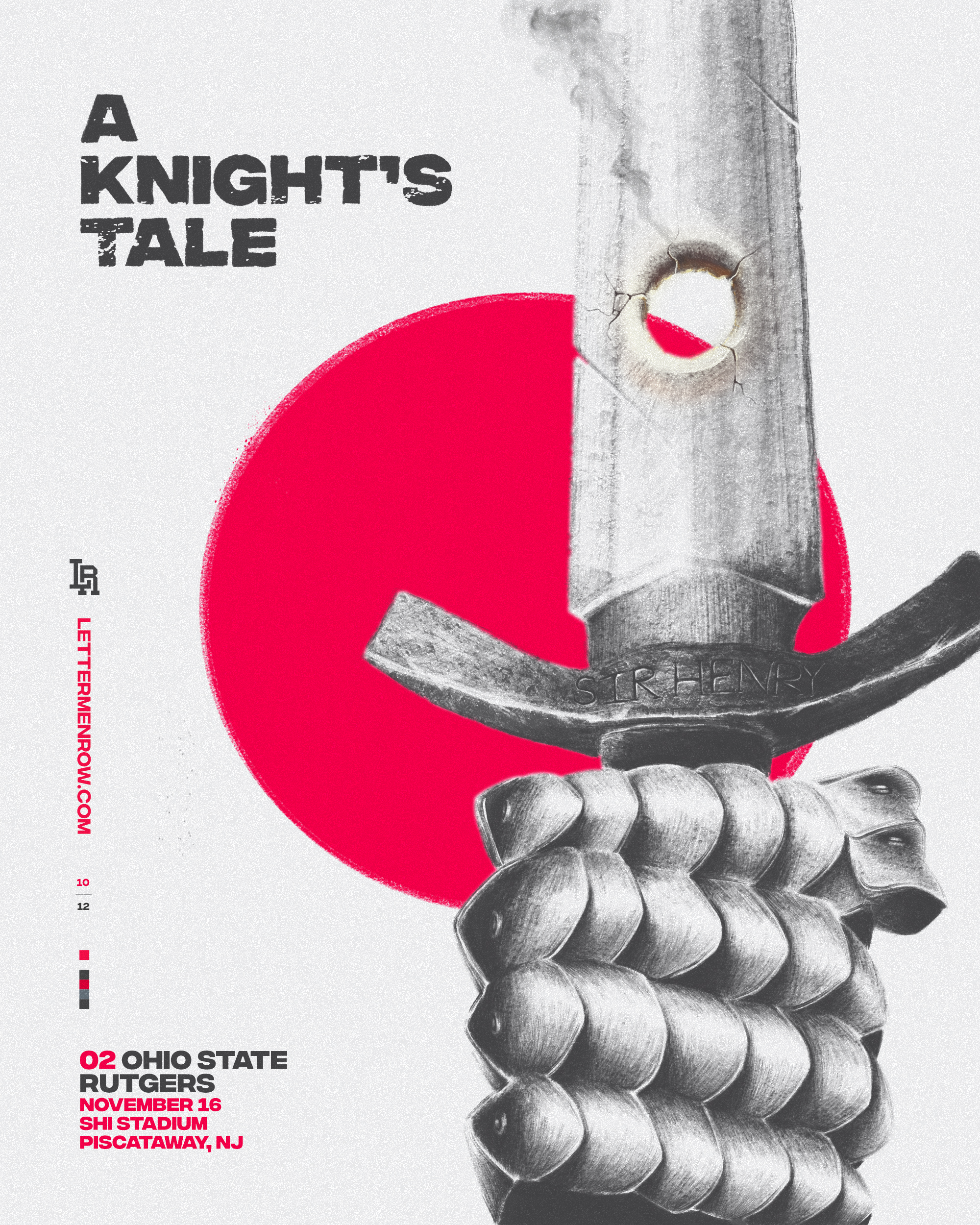 iPhone
iPhoneX
Desktop
Lettermen Row's Spencer Holbrook provided the editorial content for this post.